Anna Maria Island (AMI) is a breathtaking barrier island just off the Gulf Coast of Florida.
While there are tons of exciting things to see and do right here on Anna Maria Island, one of the best things about this area is how many amazing cities are just a short drive away. If you're planning to take a vacation to AMI, consider making some time to take a day trip to St. Petersburg! It's just a short drive from our most popular Anna Maria Island vacation rentals, and it's the ultimate destination for the entire family to enjoy.
Attractions in St. Pete
First things first: what are the best things to do in St. Pete? There's truly a little something for everyone, but there are a couple of popular attractions that you're going to want to make sure you don't miss out on.
One of the newest attractions in the area is St. Pete Pier. Recently named the #2 attraction in the US by USA Today, St. Pete Pier covers 26 acres across the Tampa Bay waterfront and offers a little something for everyone to do.
Come experience the delicious waterfront restaurants, interactive play areas for families, incredible public art, and so much more. Best of all? It's totally free to come and see what all the hype is about!
While you're in St. Pete, you'll also want to plan a trip to the Dali Museum. This museum is, of course, a paradise for art lovers, but anyone can find something beautiful to admire here. The Dali Museum in St. Pete has tons of exhibits from the famous Salvador Dali, from paintings and sculptures to prints, photographs, and more. You can also see rotating exhibits that feature work from both internationally known and locally renowned artists.
Beaches
No trip to Florida is complete without spending some time at the beach, and St. Pete has some of the best in the country! In fact, St. Pete Beach was named the best beach in the USA in 2021 by TripAdvisor! The soft, white sands and the warm, clear waters of the Gulf is the perfect place to spend the day with your family.
Right next door, you can find Clearwater Beach, which is also frequently listed among the country's best. This area tends to be a bit less crowded than St. Pete Beach, but there's still plenty to see and do right near the shorelines. Finally, you can head over to Madeira Beach for even more incredible views and plenty of family-friendly activities.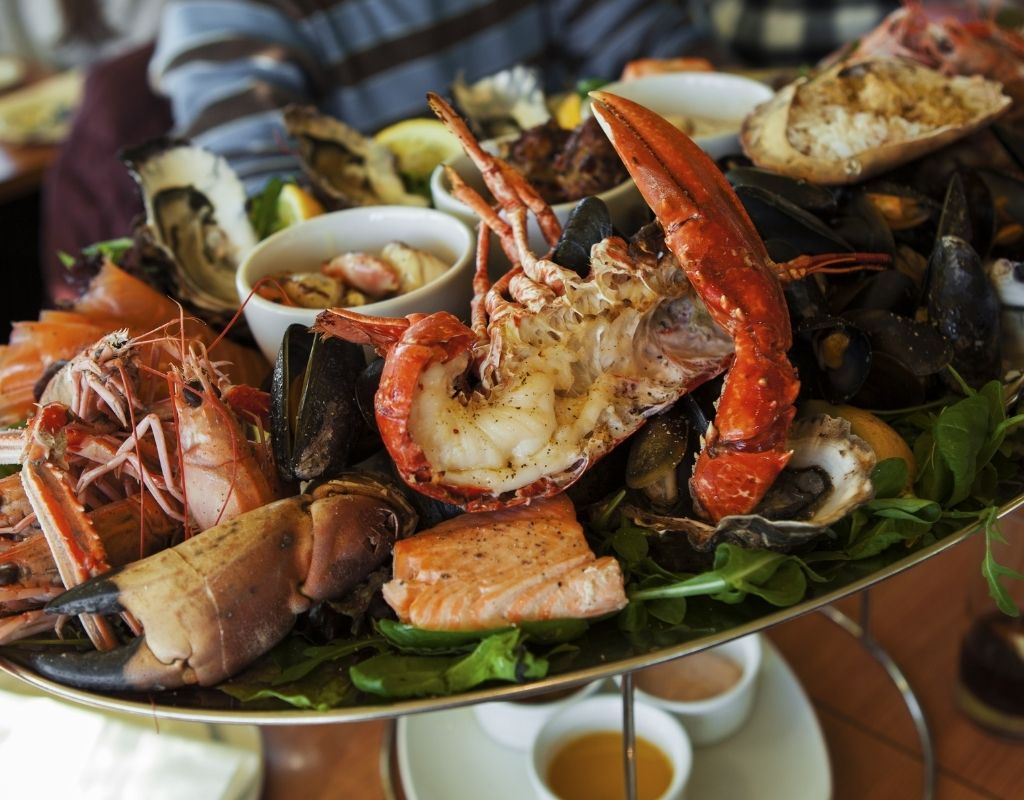 Dining
When it comes to dining, there's something to suit every palate in St. Pete. If you're in the mood for global flavors, you've got plenty to choose from. Get authentic German cuisine at The German Knodle, go Spanish at the Ceviche Tapas Bar and Restaurant, or find Mediterranean favorites at Mio's Grill & Café.
Of course, you're going to want some seafood, too! Parkshore Grill is great for treating yourself to a night on the town, while 400 Beach Seafood & Tap House is still refined but a bit more casual. Fresco's Waterfront Bistro and the Crab Shack Restaurant are two more popular options for fresh seafood.
Directions to St. Pete
Thankfully, the directions to St. Pete from Anna Maria Island are very simple. After leaving one of our Anna Maria Island rentals, start out on Gulf Avenue and make your way to FL-64 E/Manatee Avenue. After 8.4 miles, turn left onto 6th Avenue W. Then, make your way onto US-41 BUS N/8th Avenue W. Make a slight right onto S Tamiami Trail, then use the left two lanes to turn slightly onto US-19 N. Be aware that you'll hit a toll here!
After 3.4 miles, you'll merge onto I-275 N, which you'll stay on for almost 16 miles. Take Exit 22 for I-175 E toward Tropicana Field, then take the exit toward 6th Street S, and you'll be in St. Pete!